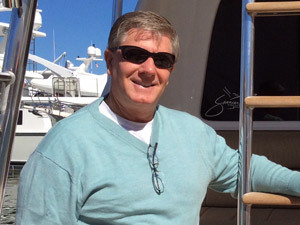 Paul Spencer
Raised on the waters of the Atlantic, Captain Paul Spencer began working as an offshore summer mate at the early age of 12 years. Seven years later, he acquired a Captain's License and earned a living fishing charters and tournaments, where he proved to be a very gifted captain and angler by excelling in tournament circuits.
In 1996, Captain Paul decided to try his hand at boat building. Drawing on his years of charter boat experience, Paul's boats married function and performance with elegant "Carolina Style" craftsmanship. The Spencer Yachts style also draws influence from other areas and has evolved into something truly unique. The result of his efforts has been a series of progressively innovative, masterfully crafted sports fishing yachts that Spencer Yachts is known for today. He has been happily married to his high school sweetheart, Shelly, for 39 years. They have 5 children and 12 grandchildren (to date).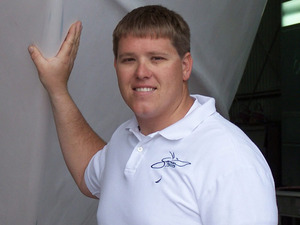 Cliff Spencer
Cliff Spencer began riding along on fishing trips with his dad, Paul, and his grandfather, Sheldon Midgett as a young child. He started mating for his grandfather at age 13. Cliff graduated from Manteo High School early and immediately started working at Spencer Yachts. He helped erect the first boat building bay in Manns Harbor in 1996 and has been contributing to company construction projects ever since. Over the past 16 years, Cliff has filled many roles at Spencer Yachts and is now the construction foreman for the entire company. He continues to fish tournaments acting as Captain, mate, or angler whenever the opportunity arrises and has won several. He and his wife Karen love the fishing life and have 3 sons together.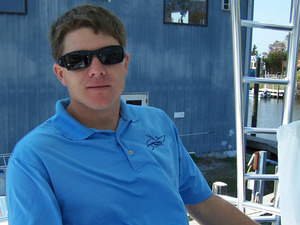 Daniel Spencer
Daniel, like Paul, has always had a passion for fishing. As a boy, he would ride along with his dad every day that he could. He spent every summer on the water and would even skip school to take mating jobs in high school. He had his first full-time mating job at 12 years old. He has had a Captain's license since he was 21 years old. He is known as a skilled captain and mate and has won numerous tournaments throughout his ongoing fishing career. He has worked in the family business since graduation from high school and enjoys the building process of each boat. He also enjoys working directly with our customers and has become the "go to" man for representing Spencer Yachts in tournaments. He has 2 children with his wife, Rebecca.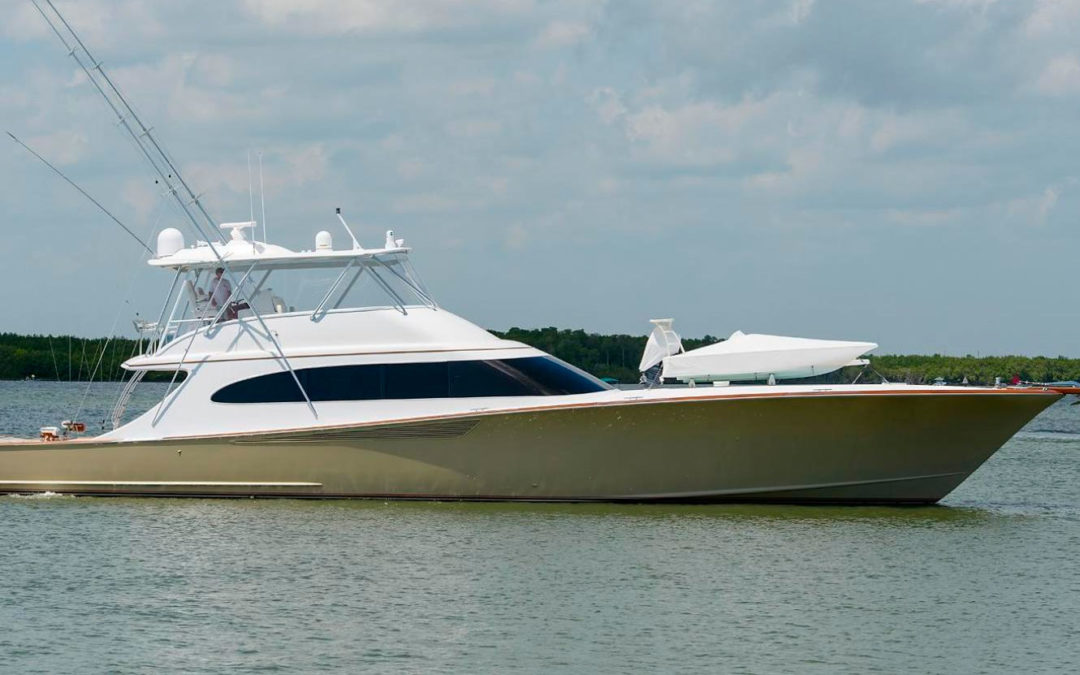 Specifications LOA: 90'Beam: Displacement: 140,000 poundsDraft: Fuel: 4400 gallonsWater: 450 gallonsEngines: MTU Inboard 2600 HpGenerator: Two (2) Phasor 34 KW GeneratorsInterior: Teak Custom Pulpit and Windlass / Camel Hull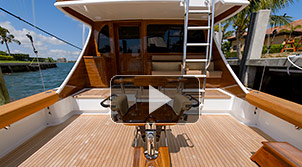 "The most maneuverable boat on the market."